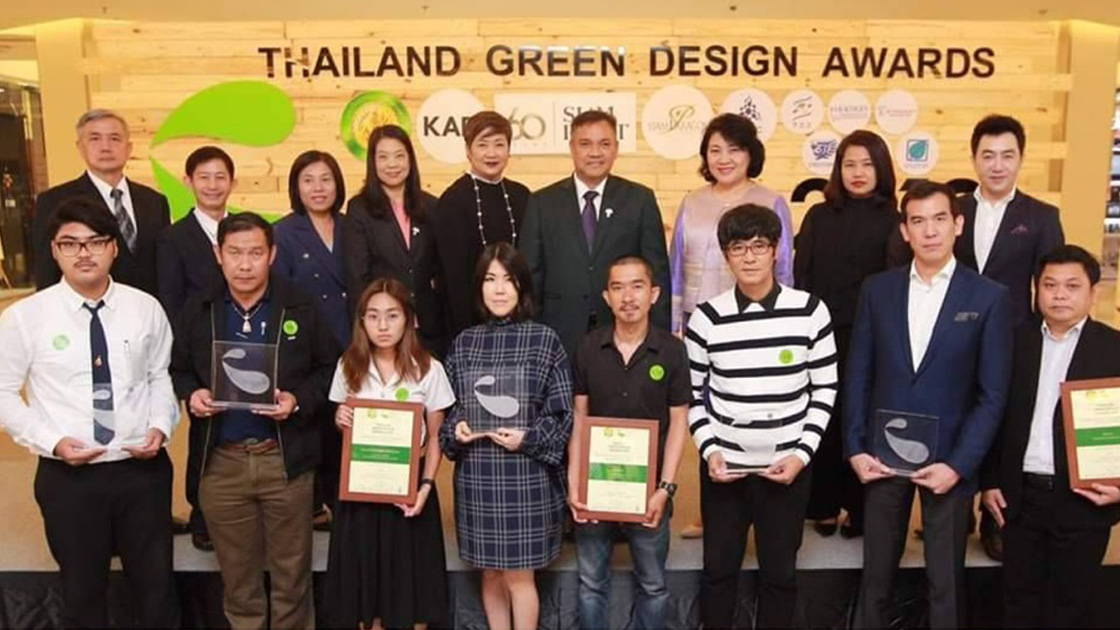 Apr 11, 2019 INNOVATION
RISC attends Thailand Green Design Awards
26 March 2019, Bangkok – Research & Innovation for Sustainability Center (RISC) represented by Dr Sarigga Pongsuwan, AVP, attended the Thailand Green Design Awards 2019.
Dr Chongrak Wachrinrat, Acting President for Kasetsart University, presented the awards at the Lifestyle Hall on the 2nd Floor of Siam Paragon.
RISC in collaboration with the Agricultural Production Institute of Kasetsart University (KAPI) sponsored the awards, which encourage students, entrepreneurs, community enterprises, and designers to create an environment-friendly society.

The awards have 4 categories:
1) Products that save energy
2) Products for resources efficiency
3) Products that enhance life
4) Product for an aging society
Research & Innovation for Sustainability Center
Magnolias Ratchadamri Boulevard 4th Floor Ratchadamri Road,
Lumpini Sub-district, Patumwan District, Bangkok 10330

---
Opening Hours
Monday – Friday | 11.00am – 5.00pm
---
Directions
Media and Public Relations
For all media enquiries, please contact MQDC's Corporate Marketing department.
Phone: 1265, Attention PR Office
Email: [email protected]
About MQDC
Magnolia Quality Development Corporation Limited (MQDC), the property development arm within the DT Group of Companies (DTGO), traces its origins to the founding of Town & Country Development Co., Ltd in 1994.
Visit Website