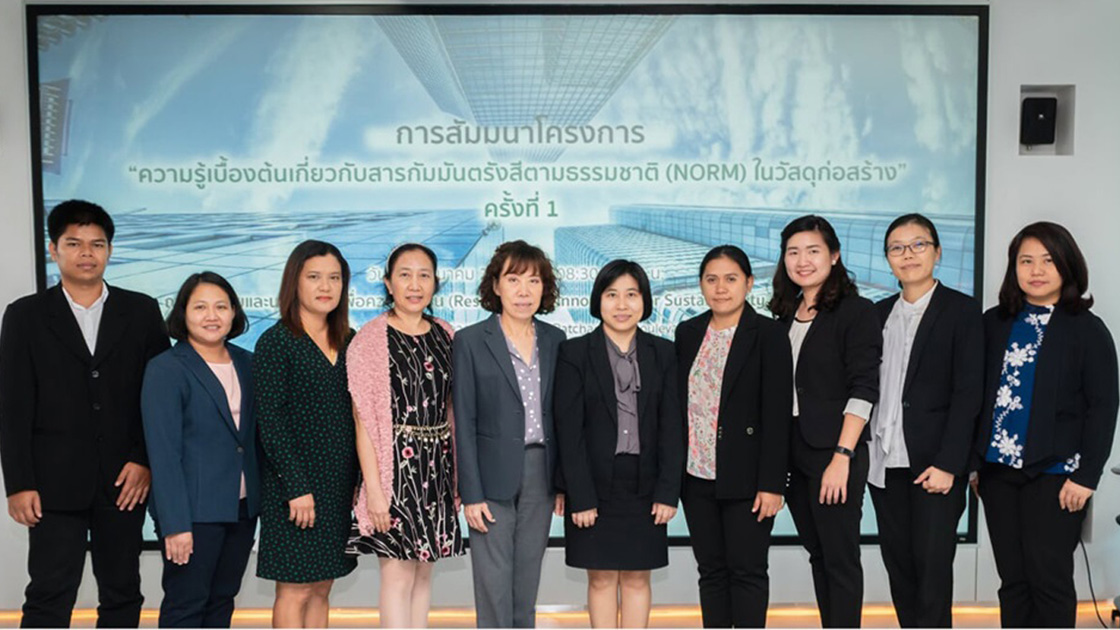 Apr 01, 2019 INNOVATION
RISC shares knowledge at NORM seminar
12 March 2019, Bangkok – Research & Innovation for Sustainability Center (RISC) and the Thailand Institute of Nuclear Technology (TINT) jointly held 'Basic knowledge of NORM in construction materials No.1', a seminar hosted at RISC on the 4th floor of Magnolias Ratchadamri Boulevard (MRB).

Ms Panpisu Julpanwattana, Senior Researcher at RISC, spoke alongside other researchers and scientists. She presented a solution to reduce radon gas and radioactive substances in buildings and construction materials. All constructions should incorporate materials that can detect radioactivity, reducing cancer risk for their residents, she said.

The seminar covered naturally occurring radioactive material (NORM) in construction materials and radon gas as a cause of lung cancer. Speakers addressed national and international law on NORM in building materials.

All participants were invited to send samples for measuring radon and radioactive substances. The results will help form a searchable public database.
Research & Innovation for Sustainability Center
Magnolias Ratchadamri Boulevard 4th Floor Ratchadamri Road,
Lumpini Sub-district, Patumwan District, Bangkok 10330

---
Opening Hours
Monday – Friday | 11.00am – 5.00pm
---
Directions