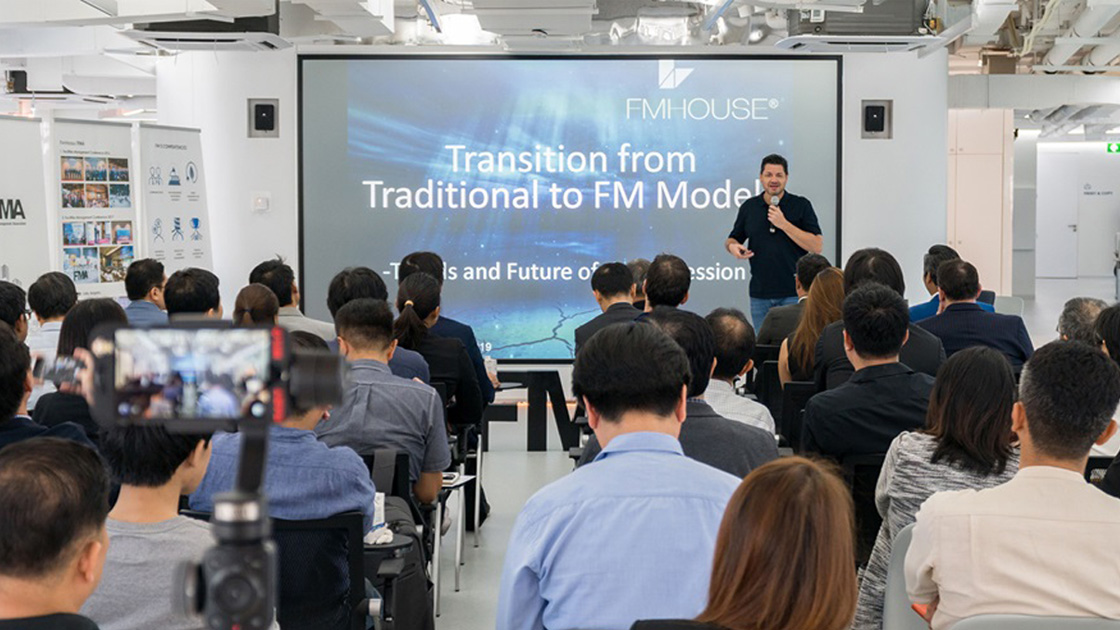 Apr 09, 2019 INNOVATION
RISC hosts 'Transition from Traditional to FM Modes' seminar
22 March 2019, Bangkok – Research & Innovation for Sustainability Center (RISC) welcomed Thailand Facility Management Association (TFMA) for a seminar on 'Transition from Traditional to FM Modes' by Dr David Martinez, Global Director of FMHOUSE and EuroFM's ambassador for Spain.

RISC researchers introduced the center and spoke on how its research is applied in MQDC projects that raise quality of life in line with MQDC's mission 'For all well-being'.

Dr Martinez spoke on facility management (FM), which manages human and environmental resources applying cost determination and complementing each organization's business. A focus on the factors and steps in strategic planning can make the management of internal resources more efficient and better suited to the organization's business model, he said.
Research & Innovation for Sustainability Center
Magnolias Ratchadamri Boulevard 4th Floor Ratchadamri Road,
Lumpini Sub-district, Patumwan District, Bangkok 10330

---
Opening Hours
Monday – Friday | 11.00am – 5.00pm
---
Directions
Media and Public Relations
For all media enquiries, please contact MQDC's Corporate Marketing department.
Phone: 1265, Attention PR Office
Email: [email protected]
About MQDC
Magnolia Quality Development Corporation Limited (MQDC), the property development arm within the DT Group of Companies (DTGO), traces its origins to the founding of Town & Country Development Co., Ltd in 1994.
Visit Website