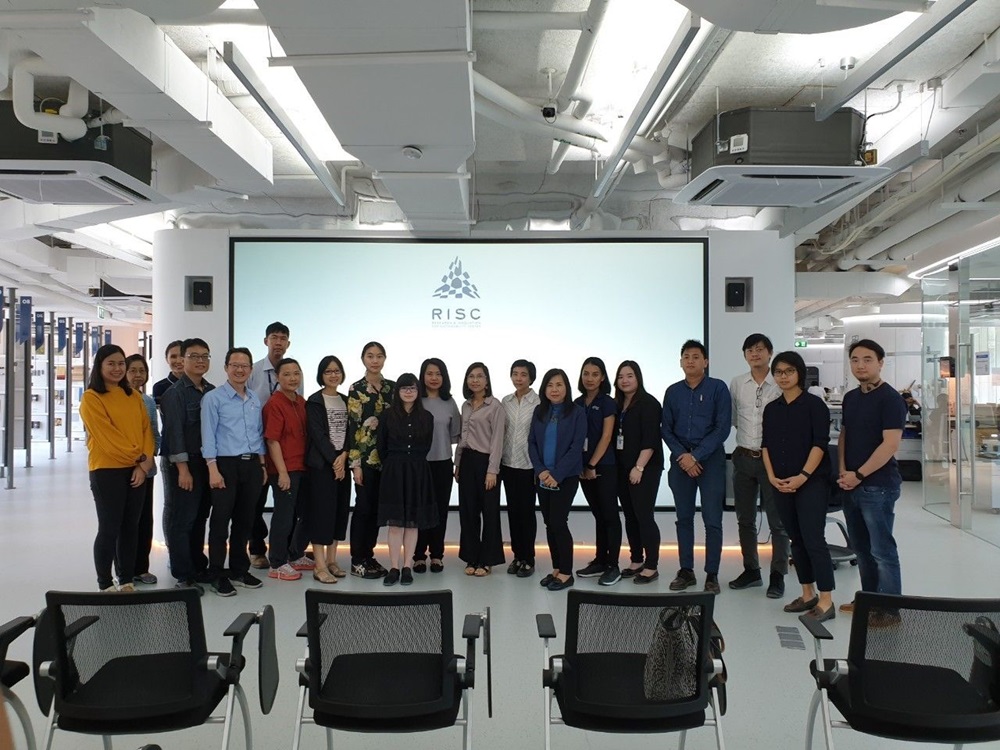 May 02, 2019 INNOVATION
NSTDA makes study visit to RISC to learn about eco-materials
4 April 2019, Bangkok – Research & Innovation for Sustainability Center (RISC) welcomed staff from the National Science and Technology Development Agency (NSTDA), who attended presentations on the WELL Building Standard and eco-materials. Khun Tiptaptim Bhumibhanit, senior sustainable designer, outlined the sources for materials and the risks and impacts from using radioactive materials and dangerous chemicals. The visitors were interested in the design and selection of materials to be used in the future.
Research & Innovation for Sustainability Center
Magnolias Ratchadamri Boulevard 4th Floor Ratchadamri Road,
Lumpini Sub-district, Patumwan District, Bangkok 10330

---
Opening Hours
Monday – Friday | 11.00am – 5.00pm
---
Directions
Media and Public Relations
For all media enquiries, please contact MQDC's Corporate Marketing department.
Phone: 1265, Attention PR Office
Email: [email protected]
About MQDC
Magnolia Quality Development Corporation Limited (MQDC), the property development arm within the DT Group of Companies (DTGO), traces its origins to the founding of Town & Country Development Co., Ltd in 1994.
Visit Website