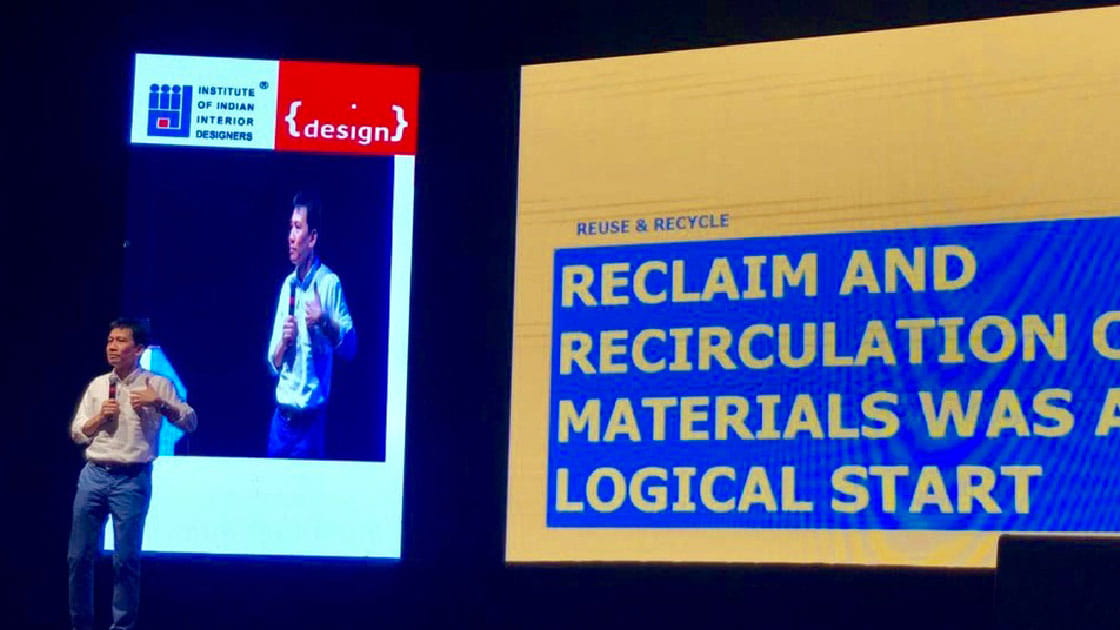 Jan 08, 2019 INNOVATION
RISC presents on 'design for well-being' at national Indian forum
7 January 2019, Goa, India – Assoc. Prof. Dr Singh Intrachooto, chief advisor to MQDC's Research & Innovation for Sustainability Center (RISC) and a faculty member at Kasetsart University Architecture, spoke on 'Design & Architecture for Well-being' at the National Convention of the Institute of Indian Interior Designers (IIID) at the Kala Academy in Goa recently.

In his presentation Dr Singh shared design insights from his practice and the work of RISC, a research hub set up by MQDC in central Bangkok to raise standards in property development.

"It was a great honor to represent Thailand at this key design forum for India's interior designers and architects," said Dr Singh.

"RISC's key message, that we must work for 'all well-being' – the well-being not just of humans but of all living beings – met an enthusiastic response. It was great to find so much interest overseas in our 'sustainnovation' work in upcycling and healthy buildings."

The IIID's biennial 'NATCON' attracted over 2,000 interior designers, architects, contractors, manufacturers, academics, and architecture students from across India to hear talks by the field's leading figures.

IIID has 10,000 members in 32 chapters across India. The institute represents the country within the Asia Pacific Space Designers Alliance (APSDA).
Research & Innovation for Sustainability Center
Magnolias Ratchadamri Boulevard 4th Floor Ratchadamri Road,
Lumpini Sub-district, Patumwan District, Bangkok 10330

---
Opening Hours
Monday – Friday | 11.00am – 5.00pm
---
Directions