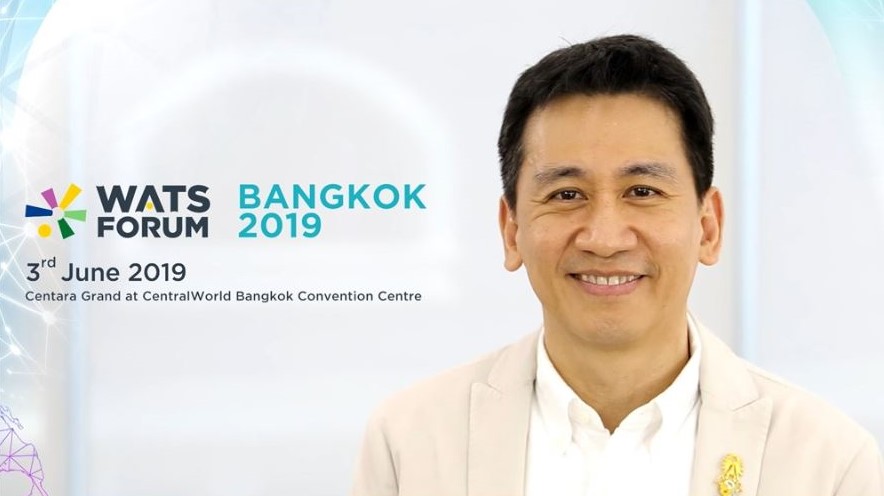 May 24, 2019 INNOVATION
RISC gives interview on WATS Forum 2019
'17 April 2019, Bangkok – Assoc. Prof. Dr. Singh Intrachooto, Chief Advisor to Research & Innovation for Sustainability Center (RISC), gave an interview to Khun Busakorn Poosae, a reporter from Krungthep Turakij newspaper, on WATS Forum Bangkok 2019. WATS Forum – named for 'Well-being, Architecture, Technology, and Sustainability' – is bringing global figures in design, architecture, science, and technology to Bangkok to speak on the latest innovations for well-being and sustainability. WATS Forum Bangkok 2019 is free to attend on 3 June 2019 at 1pm–5pm at Bangkok Convention Centre, 22 Floor, Centara Grand, CentralWorld.
Research & Innovation for Sustainability Center
Magnolias Ratchadamri Boulevard 4th Floor Ratchadamri Road,
Lumpini Sub-district, Patumwan District, Bangkok 10330

---
Opening Hours
Monday – Friday | 11.00am – 5.00pm
---
Directions
Media and Public Relations
For all media enquiries, please contact MQDC's Corporate Marketing department.
Phone: 1265, Attention PR Office
Email: [email protected]
About MQDC
Magnolia Quality Development Corporation Limited (MQDC), the property development arm within the DT Group of Companies (DTGO), traces its origins to the founding of Town & Country Development Co., Ltd in 1994.
Visit Website