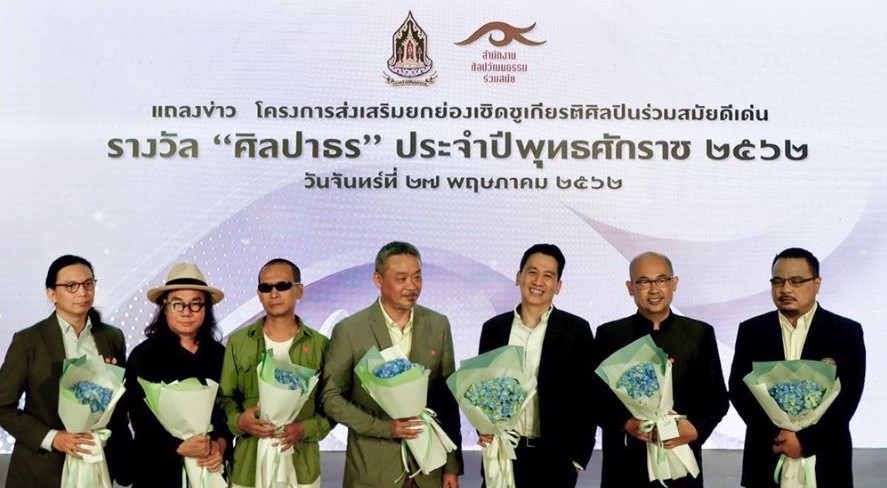 May 28, 2019 INNOVATION
RISC's Dr. Singh Intrachooto receives Silpathorn Award
'27 May 2019, Bangkok – Assoc. Prof. Dr. Singh Intrachooto, Chief Advisor to MQDC's Research & Innovation for Sustainability Center (RISC), was presented with a Silpathorn Award, a major national honor from the Ministry of Culture of Thailand.

Dr. Intrachooto was among 7 recipients for 2019, selected by the Office of Contemporary Art and Culture (OCAC) as the country's leading creative figures who have already made notable contributions to Thai fine arts, design and culture.

"I am happy, delighted, and deeply honored that my decades-long work in eco-conscious design has earned this prestigious Silpathorn Award," he said.

"I would like to convey that designers also have the ability to safeguard and restore the environment with creativity, wit, and insight. And we can reach out to people's hearts with our works."

The Silpathorn Awards have been given each year since 2004, covering visual arts, literature, music, film, performing arts, design, and architecture.

Culture Minister Mr. Vira Rojpojchanarat presented the awards to Dr. Intrachooto and the other 6 winners at Ratchadamnoen Contemporary Art Center.

Dr. Intrachooto's work will form part of an exhibition on the award winners at the center in July and August 2019.',
Research & Innovation for Sustainability Center
Magnolias Ratchadamri Boulevard 4th Floor Ratchadamri Road,
Lumpini Sub-district, Patumwan District, Bangkok 10330

---
Opening Hours
Monday – Friday | 11.00am – 5.00pm
---
Directions
Media and Public Relations
For all media enquiries, please contact MQDC's Corporate Marketing department.
Phone: 1265, Attention PR Office
Email: [email protected]
About MQDC
Magnolia Quality Development Corporation Limited (MQDC), the property development arm within the DT Group of Companies (DTGO), traces its origins to the founding of Town & Country Development Co., Ltd in 1994.
Visit Website