RISC Talk Vol.2/2020 - Silver Age Living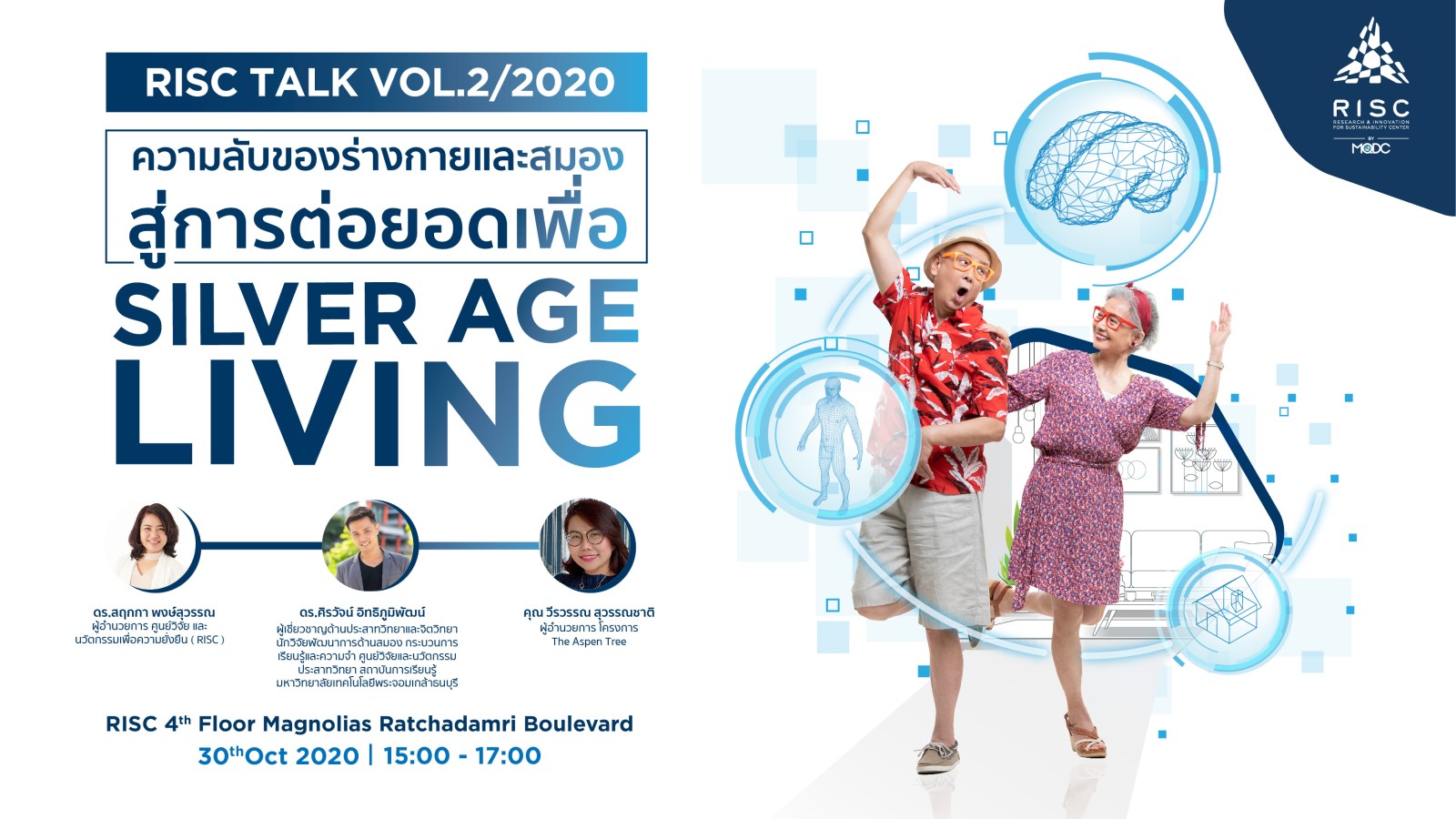 Thailand will become a fully-fledged aging society in 2021. How can we prepare?
Join "RISC Talk 2/2020: The Secrets of Body and Brain for Silver Age Residential Development", a free seminar on sustainable well-being for every generation.
For more information, click here
On Friday 30 October 2021, 15:00 – 17:00 at Research & Innovation for Sustainability Center (RISC), 4th floor of Magnolias Ratchadamri Boulevard (Map: https://goo.gl/maps/oJWnEXX7WR72)
Free!! First come, first served in the new normal! Only 50 seats available. Book your seat now.
Don't forget to bring your own water bottle to reduce paper or plastic cups.