A Message from Dr. Singh Intrachooto
Chief Advisor, Research & Innovation for Sustainability Center (RISC)
I am reaching out on behalf of everyone at RISC to share with you our ongoing response to the COVID-19 crisis.
As a research institute dedicated to well-being and sustainability, RISC aims to bring all its resources to bear to help counter this outbreak and tackle the public health issues it has highlighted so dramatically.
We recently held a joint presentation with Thailand's Department of Public Health on "Thwarting COVID-19 in Property Developments". The event will help prepare the first guidelines for the country's property sector on combating the virus.
We are meanwhile continuing our work, initiated in January, with the National Science & Technology Development Agency (NSTDA) and NASTECH to repurpose our city air purifiers "Fahsai" and "Fresh One" to address viruses and bacteria in public spaces as well as pollution.
I look forward to announcing further initiatives in the near future.
COVID-19 has shone a spotlight on a key challenge for designing resilient cities: How can we make our living and work environments pandemic-proof?
This is a wide-ranging question on which we will work with scholars and experts locally and internationally. We will also be welcoming all your ideas for reshaping our cities and homes to enhance well-being for all.
RISC will remain closed to the public during the COVID-19 outbreak. Our teams will be working remotely. And we will also be postponing all onsite knowledge-sharing programs until June 2020.
But we will be using digital channels and collaborative platforms to keep in touch. Please stay tuned for regular updates. We look forward to hearing from you too – and gaining from your insights and suggestions.
At this difficult time, when so many of us will be isolated from friends and colleagues, let's make our community, and our shared commitment to creating a better world, a source of strength and inspiration for us all.
I look forward to welcoming you back to RISC soon.
Yours sincerely,
Dr. Singh Intrachooto
Chief Advisor, Research & Innovation for Sustainability Center (RISC)
About RISC
We have created technologies, design guidelines, and a variety of measuring instruments to support new developmental trends and future lifestyles.
Know more about us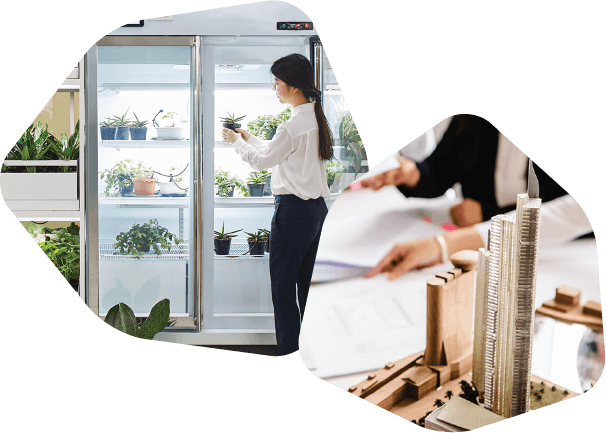 What We Do
Based on six years of R&D involving architects, doctors, scientists, and wellness thought leaders, the WELL Building Standard (WELL) is the world's first building standard focused exclusively on human health and wellness.
Learn more about us
---
Sign up for free membership and gain access to our facility, which includes the Eco-Material Library.